CBN Friday Special丨Tea is the new coffee: China's "new-style tea" takes domestic market by storm
发布日期:2022-11-18 18:41 点击次数:121
您的阅读器不支持音频播放。
S: Hello everyone. Welcome to CBN Friday Special. I'm Stephanie LI.
R: I'm Zhang Ran. Hey Stephanie, a new milk tea shop opened yesterday right down our office building, do you want to get a cup of bubble tea now?
S: I'd love to, but we're in the middle of the show.
R: No worries. It takes orders on its mini-program on WeChat and takeaway tea will be delivered to you in no time. See, it's all done!
S: Fantastic, and quite convenient. While waiting for our tea to be ready, let's talk about the new beverage phenomenon in China. Milk tea, or known as bubble tea, has become somewhat of a national obsession and a booming business in China. For example, in April 2021, Sexy Tea, a viral tea brand based in the central city of Changsha, opened its first pop-up store in south China's Shenzhen. The arrival, even though only temporarily, was met with unreserved enthusiasm among that city's young, well-to-do residents. At one point, the line to enter the store grew so long that local traffic cops had to intervene, and shrewd scalpers were able to resell a 16-yuan cup of the store's signature milk tea for upward of 200 yuan.
But recently, the so-call "new-style tea" market is getting increasingly crowded and competitive. Its popularity has fuelled many retailers whose main activities lie elsewhere to open milk tea stores to generate extra revenue and attract more customers, as drugstores, supplement makers and even postal services throw in their hats. Last month, two leading upscale brands HeyTea and Nayuki, both originated in Shenzhen, announced to cut their prices, while China's milk tea industry sees overall inflation of costs.
So what do you think, Ran, is it just a "bubble" economy?
R: Good question. In fact, it's hard for milk tea stores to survive amid fierce competition in the industry. Nayuki announced last month 135 million to 165 million yuan of net losses in 2021, while its shares have tumbled over 60 percent after debuting in the Hong Kong Stock Exchange in 2021. And the popular beverage chain Sexy Tea was complained by its staff for lowering the salary after halting about 80 stores in 2021, while HeyTea scrambled to defuse rumours on a massive layoff as it is reportedly preparing for an IPO.
S: Like many other businesses in the food and drink industry, milk tea brands are also hard hit by the pandemic, with Sexy Tea shutting down dozens of its physical stores across the country last year, and the Guangzhou-based Lelecha closed its last store in the city last month, due to declined revenue and increasing cost in raw materials, on top of the impact of the ongoing pandemic, which has made any catering service rely heavily on takeaway online orders as their lead revenue format.
R: Although the number of businesses is fast-growing, there's an increasing number of firms shutting down. For individuals who want to start a business, data shows that tea drinks stores are among the business choices that are most likely to fail. The average life span of tea drinks stores is less than 14 months, half of that of coffee shops. Data from a food and beverage industry research institute shows that 65 percent of the stores couldn't survive the first year. Analysts conclude three main reasons for the stores' failures, including severe product homogenization, supply chain shortage, and lacking innovation.
S: Nonetheless, hot money continues to flow into the industry. Investment into tea drink makers hit a 10-year peak in the first six months of 2021, with more than 5.3 billion yuan flowing in, according to Chinese Venture magazine. There are a few reasons behind investors' passion in tea. First, tea drinks contain addictive substances like caffeine, which also helps people feel happier and less tired. Second, the classic combination of caffeine, sugar and fats is what our body desires, regardless of health. Last but not least, tea is more popular and widely accepted in China than coffee, as the tea industry has a market scale five times bigger than that of coffee. But the industry is at a crossroads where it must contend with over competition and an investment frenzy.
R: You're right. The mania of investment could easily create a bubble in the market, while what tea brands should pay more attention to, is how to improve their products and services in order to rebrand themselves as healthy, tasty food providers. Because preferences have changed, with more Chinese consumers concerned about food safety and health. Typical milk tea consumers, 70 percent of whom are millennials and Gen-Zs, care most about the quality and safety of tea drinks, a survey by CBNData shows.
S: Apart from a trend to eat and drink healthier, customers are more price-sensitive in wake of the pandemic. So the latest price cut of HeyTea and Nayuki is deemed to be a move to reposition itself as a more affordable drink brand, with a decent profit gain laying the foundation. Such a move strengthens their positions in a time other brands have weakened, with their most ardent consumers naturally delighted to get the same high-quality product for less cost.
R: Also, in order to be more attractive to Gen-Zs, beverage brands are putting more effort in digital construction, ranging from online ordering services to virtual humans. For example, Nayuki released its first virtual brand ambassador NAYUKI in December last year, together with blind boxes, art toys, and NFTs of the character, raking in 190 million yuan in 72 hours.
S: Analysts also suggest that brands could expand the "social functions" of their products, as data shows that 46 percent of the Gen-Z consumers buy tea beverage drinks to connect with their friends, lovers, and colleagues. HeyTea is trying to do so by starting live-streaming shows, which aims to tell stories of the brand and arouse consumers' empathy.
R: Right. Oh look Stephanie, our milk tea order is on its way here. So before we end, a quick look at the stock market. Chinese stocks closed lower on Friday as the CIPS and oil and gas sectors recorded losses. The benchmark Shanghai Composite lost 0.96 percent and the Shenzhen Component was down 1.37 percent. The Hang Seng Index tumbled 2.5 percent, dragged by the TECH sector.
你来日诰日喝茶了吗?
如今"靠奶茶续命"成为了许多年轻人的行径禅,服务介绍这类脱胎于源远的传统茶文化的茶饮,当人们第一次将牛奶插手到茶汤中,宛如关上了新世界的大门。然而,随着新式茶饮店如雨后春笋般地出现大巷小巷,茶饮行业的赛道也日渐拥挤。
前有茶颜悦色裁员风云,后有喜茶被传大裁员,虽后者顿时举行了澄清,但行业的费力可见一斑。据相识,有许多年轻人创业首选就是新式茶饮,但同时这也是失利率最高的赛道之一。
2022年2月23日,茶饮品牌乐乐茶的广州最后一家门店正式闭店。至此,从2018年在广州双店齐开后不到四年,乐乐茶退出了华南区域的新茶饮市场。在此从前,乐乐茶已经敞开了西安等地的别的门店。乐乐茶方面默示,敞开别的区域门店,是为了会合精神聚焦华东市场,结壮本人根基。
乐乐茶撤出的华南市场,也是此外两家茶饮巨头喜茶、奈雪的茶的大本营。两个茶饮品牌都滥觞于广东深圳,在乐乐茶撤出后,它们相继颁布揭晓饮品贬价。喜茶颁布揭晓饮品价格下调5-25元不等,单方面"告别30元"。紧接着奈雪的茶也调低了售价,大部份产品价格低于30元。
频年来,茶饮品牌的竞争更加猛烈。被称为"茶饮第一股"奈雪的茶宣布看护书记称,预计2021年净盈余约人平易近币1.35亿元-1.65亿元。而此前3年奈雪已经亏了3亿不够。去年,茶颜悦色阅历了3次会合关店,仅11月就敞开了长沙78家门店,其后又实行降薪,引发员工不满。
除了头部品牌,另有大量年轻人抉择新式茶饮举行创业,但这也是最苟且失利的创业抉择之一。餐饮行业大数据研究机构《餐宝典》宣布的一份报告称,在如今果真转让的餐饮店中,茶饮店寿命最短,匀称寿命只要13.63个月,是咖啡店寿命的一半,且64.7%的茶饮转让店未能撑过1年。
阐发认为,构成这一景象的启事次要有三个:第一,产品同质化重大;第二,单体店提供链缺失,易出现品控缺失;第三,亟需翻新力,一旦新品节奏跟不上,就苟且构成用户消失。
诚然从单店或初创品牌来算作功率很低,但从新式茶饮行业逻辑上看却是空间广宽。首先,新式茶饮具备轻度成瘾性根基。茶饮中的茶身分里有茶碱、咖啡碱、可可碱,具备奋发精神、解除疲乏等效历时也有必定的成瘾性。
其次,茶饮中的"咖啡因+糖分+脂肪"的组合兴许苟且使破费者认为愉悦。再次,对比咖啡市场,茶在中国破费者心中具备更高的担任度和心智地位。据艾瑞咨询的数据体现,2020年,全副茶市场在非酒精饮料市场中的占比为同期咖啡市场局限的6.3倍。
阐发认为,关于茶饮品牌来说,新的契机在于抓住Z世代。以95后、00后年轻群体为主的"Z世代"已经成为茶饮的次要破费者。为了抓住这一目的破费群体,茶饮品牌正在"数字树立"、"交际属性"两方面发力。
在数字树立方面,除了加快线上数字化转型,开启短途点单业务,更要经由过程数字化对品牌赋能。譬如,2021年12月7日,奈雪6周年寿辰季,全新品牌大使——NAYUKI(虚拟人物)退场,并以"直播+盲盒+潮玩+数字藏品"多元营销路线72小时斩获GMV1.9亿元。
而在交际属性方面,美团数据体现,95后喝奶茶,有46%是为了联系同伙谊绪,蕴含办公室的同事下战书茶、情侣约会等。为强化这一属性,喜茶也查验测验了制作直播内容,经由过程介绍产品故事,赋予品牌温度,达到与破费者"共情"。
最其后看一下来日诰日股市开盘环境。周五A股低开,沪指跌0.96%,深成指跌1.37%,创业板指跌1.55%。行业板块方面,油气、CIPS等领跌。恒生指数收跌2.5%,恒生科指跌超4%续翻新低。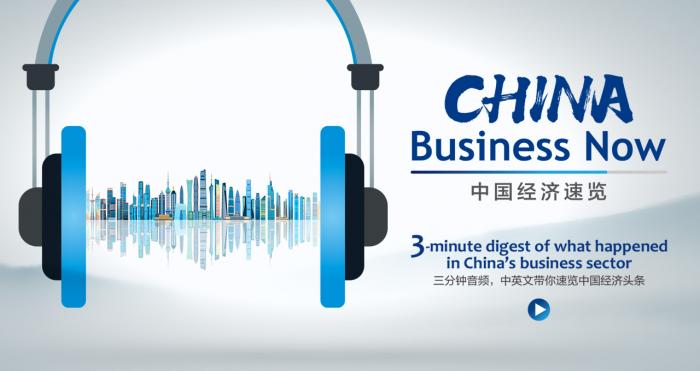 Executive Editor: Sonia YU
Editor: LI Yanxia
Host: Stephanie LI, ZHANG Ran
Writer: Stephanie LI, ZHANG Ran
Sound Editor: ZHANG Ran
Graphic Designer: ZHENG Wenjing, LIAO Yuanni
Co-produced by 21st Century Business Herald Dept. of Overseas News & SFC Audio/Video Dept.
Presented by SFC
编委: 于晓娜
策动、编辑:李艳霞
播音:李莹亮、张然
撰稿:李莹亮、张然
音频制作:张然
盘算:郑文静、廖苑妮
21世纪经济报道海外部 南财音视频部 联合制作
南方财经全媒体个体 出品